The Yarra Valley Community Power Hub (YV-CPHub) was formed as part of Sustainability Victoria's Community Power Hub initiative. Seven Hubs have been established across Victoria, to assist their communities to facilitate and implement renewable energy projects that will positively reduce Victoria's carbon emissions.
Across Victoria
Funding from the Victorian Government, through Sustainability Victoria, for $428,500 was provided in a 12 month grant that ends on 30 June 2022. The funds are being used to employ staff and to fund the work of the Hub to facilitate and develop the renewable energy projects across each region, actively engaging the community energy groups in each region.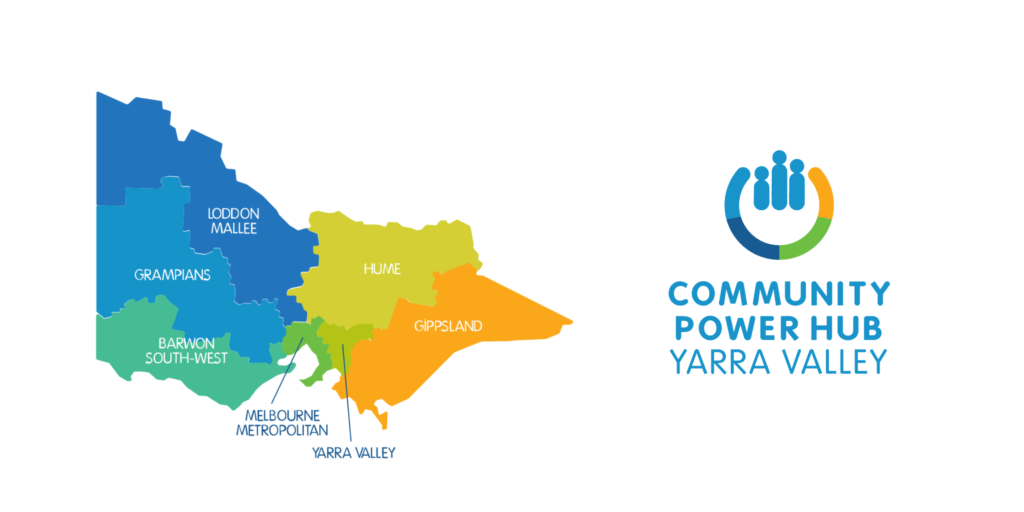 Our Community Groups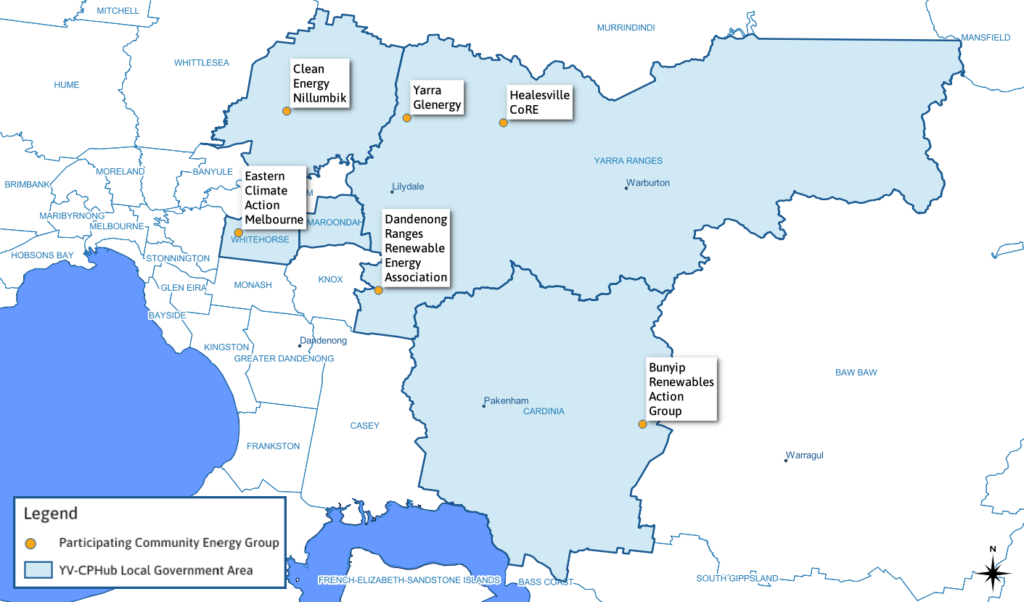 The YV-CPHub is creating a regional approach to community renewable energy for the Yarra Valley and Ranges, to bring together local community energy groups, and to develop renewable energy projects in each of their respective communities in a collective and community focused approach to reduce Victoria's emissions. (Learn more about our groups here)
Governance
YV-CPHub's governance structure has been created to facilitate a collective and open approach to the governance and administration of the Hub, and to the support of the participating community energy groups. The Hub, through Healesville CoRE, has a contract with Sustainability Victoria, to employ staff, to establish the Steering Group and the Advisory Group and to engage with the 6 community energy groups in the region to deliver on community renewable energy projects.
The Steering Group consists of one nominated representative from each community energy group plus the Hub's Executive Officer and Secretariat Officer. The Steering Group meets monthly to make decisions on project initiatives and developments and the allocation of financial resources. Working Groups can be formed within the Steering Group. The Steering Group invites others to attend its meetings, for example a representative from Sustainability Victoria, industry partner Komo Energy, other community energy groups etc. 
The YV-CPHub Advisory Group consists of a wide range of eminent community representatives. The group is tasked with having a community overview of the work of the Hub and to assist in advising the Hub staff and the Steering Group and in developing deeper community roots throughout the region through contacts and connections. The Advisory Group meets four times per year with Working Group meetings in between where needed. 
The benefits of community renewable energy projects are significant and wide ranging and include reducing our electricity bills, reducing our carbon footprint, engaging our communities to create community connection and community resilience, facilitating education and employment, both locally and regionally.
Community energy groups can now have their proposals and projects work-shopped and supported by the Hub's Steering Group with the overview of the Advisory Group, the Working Groups and our industry partner Komo Energy, a consultancy company with comprehensive knowledge and expertise in developing feasibility studies for small to mid scale community energy projects, sourcing funding, implementing projects and paving the way for further community innovation, involvement and ownership of community infrastructure.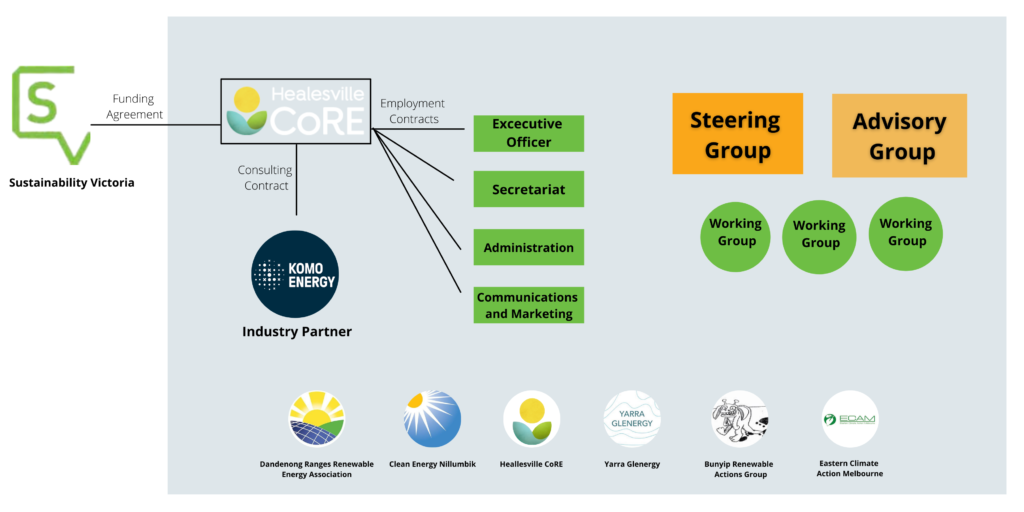 Current offer
Join us for our upcoming bulk buy online launch on the Reclaim Energy CO2 Heat Pump Hot Water System on Wednesday the 10th of November, 7.30pm. Find out more about Reclaim Energy, their Heat Pump Systems and more.