Here you can find events and information sessions that are run by Community Energy Groups. The Yarra Valley Community Power Hub proudly supports these events.
Clean Energy Nillumbik – Eltham
---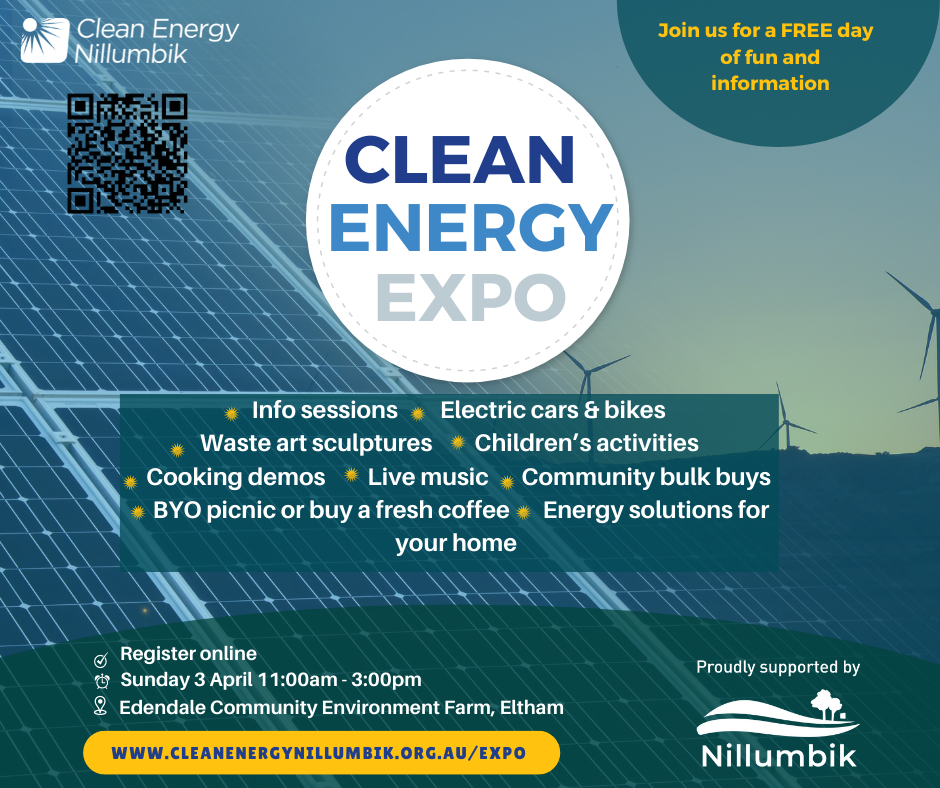 Join CEN for a fabulous FREE day of fun and information!

​There is so much on at this event! For a detailed run down click here
A huge electric vehicle display, with over 15 cars!
Home energy and how to transition, information sessions
Fun children's activities, including solar printing and mini golf!
Live music
Clean energy sculptures
Induction cooking demonstrations
Info on bulk purchase programs

The YV-CPHub will have a stall so please stop by!
Eastern Climate Action Melbourne – Mulgrave
---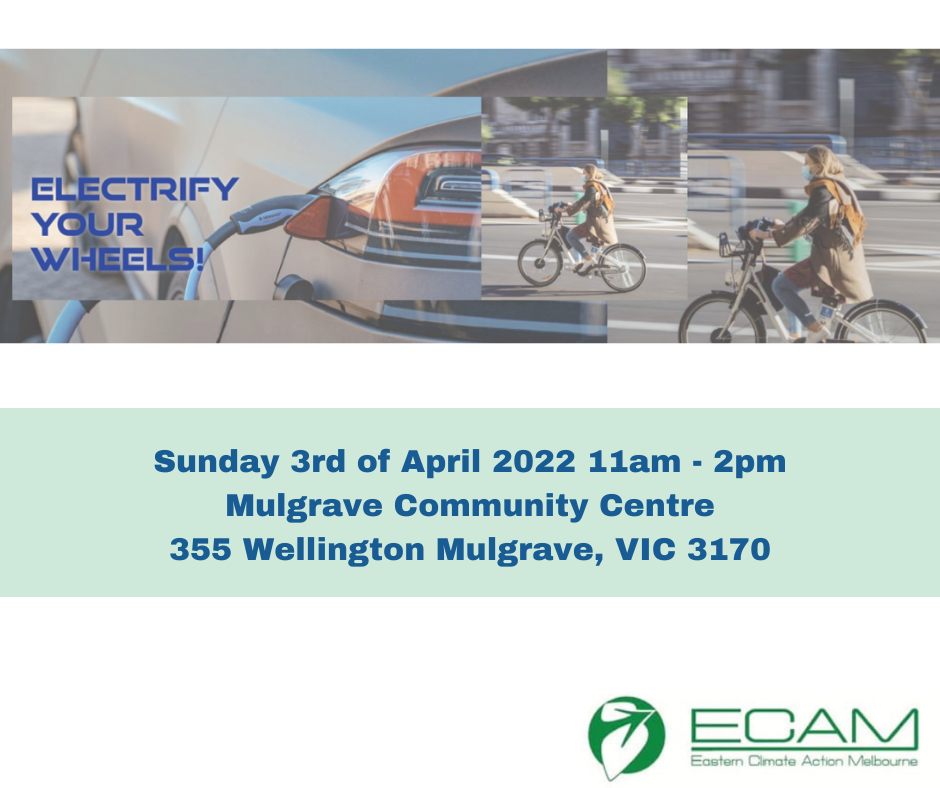 Join ECAM and ACF Chisholm for their free community information day on electric vehicles and electric bikes.
11am-1pm Hear from guest speakers, including:

Ross De Rango from the Electric Vehicle Council
Rick Molloy from the Australian Electric Vehicle Association
Monash and Whitehorse City Councils' sustainable transport team

12.15-2.00pm Look at EV's, chat to owners, test-ride e-bikes
For more information on ECAM and the value of electric vehicles, have a look at their website.