We are very excited to launch our Electric Vehicle Bulk Buy Community Offer in partnership with The Good Car Company, an importer of second hand Japanese EV's. Anton Vikstrom, Manager has arranged a fantastic offer for our Community.
About the Good Car Company
The Good Car Company was created with the goal of creating a cleaner, safer and healthier Australia. Anton, Anthony and Sam are all environmental scientists with a united passion.
They felt terrible about every puff of smoke from our cars that was contributing to the climate crisis and recognised the importance of switching to electric vehicles (EVs). Creating the worlds first community electric vehicle bulk-buy and are now delivering hundreds of cars all around Australia.
Through their community bulk-buys, they have demonstrated the appetite for affordable electric vehicles in Australia, help to advocate for investment in charging stations and apply pressure to conventional car dealers to lower their prices and expand their range of electric vehicles in Australia.
The Good Car Guarantee
Before purchasing a car the Good Car Co checks a vehicle's battery diagnostics report as well as conducting a mechanical and condition inspection. Before handing over the vehicle they insure the car has received Australian road compliance as well as local roadworthy in each state or territory. For a look at the full range of guarantee's go to the Good Car's website.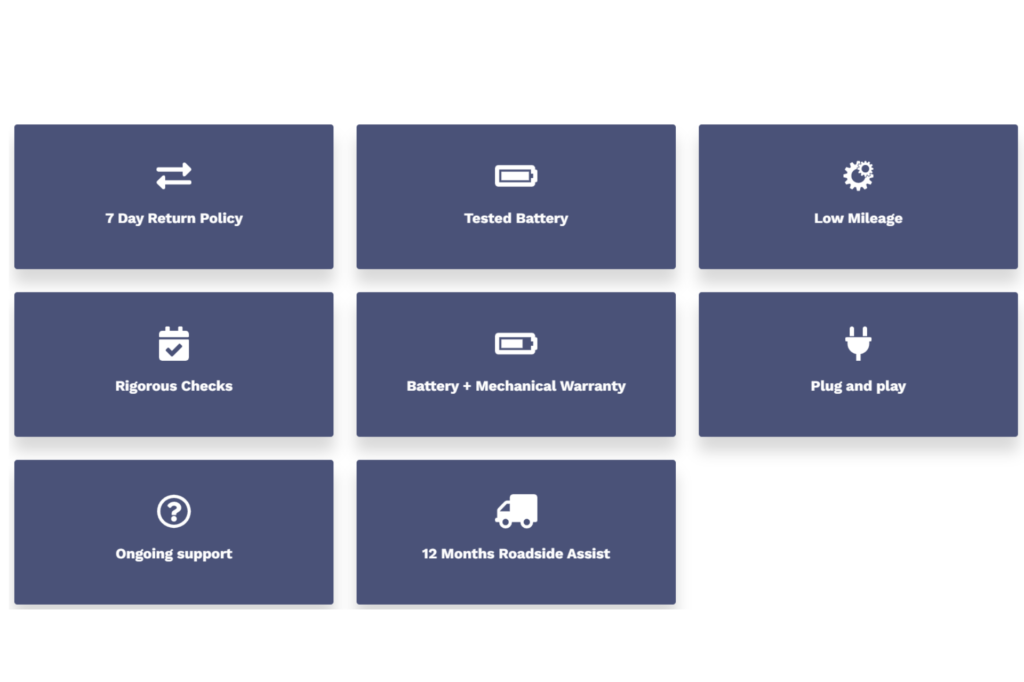 Submit Your Expression of Interest Through the Good Car Company's website here.