Homelab upgrades age care residents homes to be more energy efficient
I wanted to share with you my experience of the Free Home Energy Upgrades Program being offered by the Yarra Valley Community Power Hub.
I am sure a number of you will still recall the dreaded "pink batt" debacle some years ago. While I wasn't directly impacted by the scheme, it made me extremely wary. I think there is a deep-seated fear of safety, when we consider strangers inside our homes and particularly, in light of Covid 19, where our homes have become our safe zones. We are simply reluctant to invite outsiders into our homes.
In July 2021 I took a job with Yarra Valley Community Power Hub, an organisation that assists several local community energy groups in their work helping residents with renewable energy solutions. At the time I didn't have a great deal of knowledge in this area but have become excited about the opportunities to reduce carbon emissions that the Hub offers.
One of these is the free Home Energy Efficiency Upgrade service https://www.yvcommunitypowerhub.org.au/free-home-energy-upgrade-service/. This is a State-funded program – our taxes at work! The Hub has engaged Homelab (https://homelab.com.au/), a highly reputable installer, with collective experience of over 20 years, installing over 50,000 lights in the business sector, 35,000 lights in the residential sector and helping over 6,000 people. Part of my job was to liaise with Homelab's owner, Jack Lubnow. I got to know his work well and quickly felt very comfortable to register my own home on the YV-CPHub site.
You can imagine my amazement when I received a call from Mark the Homelab installer and coordinator within a few hours to discuss my requirements, arrange a booking time. Almost unheard of within the "tradie world". On the day of installation, Mark and John (electrician) arrived 30 minutes prior to the appointment, extremely apologetic for arriving early, and got straight to work.
Like me, I'm sure many of you would have attacked a few of those long-standing unfinished projects around your house throughout Covid lockdown. Ours was changing our house over to LED light globes, but other items, shower heads, door seals and fan covers weren't even thought of at the time. The Homelab team installed all of these in our house, as well as a monitoring unit provided by Emerald EMS for our smart meter to help us determine our electricity usage, live! and for FREE!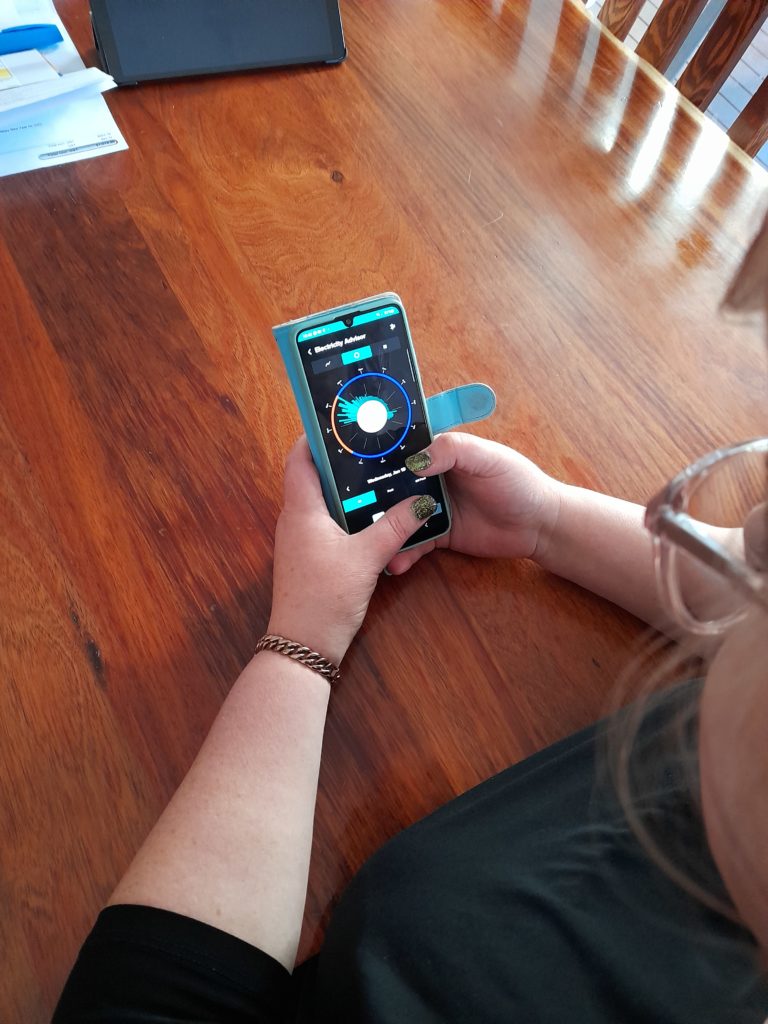 We were now well on our way to impact our electricity bill as well as reducing our overall carbon footprint, and all done within an hour!
After such a pleasurable experience, the first person I thought of who could also benefit was my mother, living in aged care. Being on a pension, like many other elderly, expenses are always determining her lifestyle. Could she benefit too? In a word, YES! Even though there are constraints within the village regarding installations, none of the Homelab product range require prior landlord/owner approval.
Upon talking to my mother, it seemed she had similar general fears to me, but on top of this, fear of being scammed. The residents of her village are often bombarded with calls and SMS from companies, but have unfortunately found "not everything is free". A number of her residents found that either the products were free, but were charged exorbitant labour, or the products that should be free under the government scheme have had charges added on top of them. Unfortunately, a resident had already fallen victim to one of these scams!
It simply comes down to trust, and I fear that many people would know of similar experiences. It was important then for me to assure my mum that while we are offering the same base program, there are no hidden costs and that Jack, Mark and John of the Homelab team have been fully vetted by our Power Hub.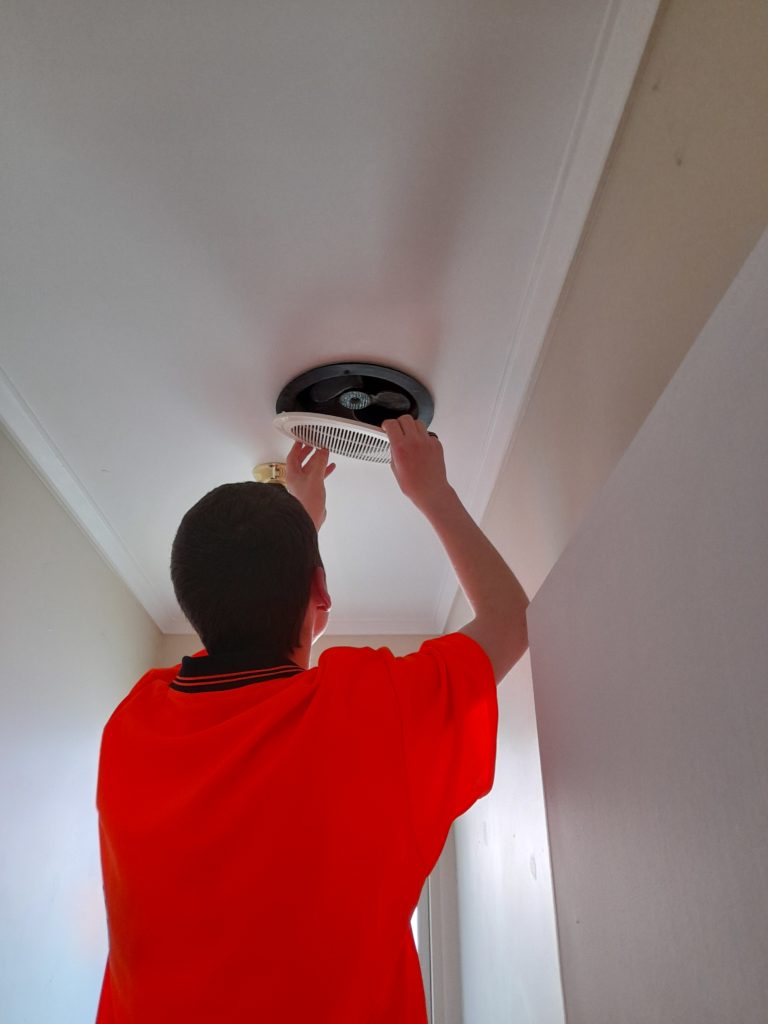 Often during winter, mum would sit on her lounge suite with a blanket on her knees to keep warm, even though the heater was running, simply because her front and back doors had significant gaps designed for wheelchair access. Mum didn't want to burden me, but I was horrified. Not only for her comfort, her health, at nearly 80 years of age, but a significant waste of energy! How many other residents within her village were experiencing something similar? Mum and I went door to door within the village, and found at least 6 others who were also interested in the program. Scheduled last weekend, Mark and John arrived on time, and ensured that the resident's lights were changed over to most efficient types, inner door strips added, fan covers added, monitoring devices for those with smart phones installed as well as shower heads replaced. These changes will put money back in their pockets but also gives me peace of mind knowing that not only is my mother comfortable and safe, but other residents are as well. Upon talking to my mother since, the feedback from her and the other residents has been extremely positive, with other residents, who were unsure about the program, engaging the Yarra Valley Community Power Hub to have their units changed over as well!
My experience made me realise that even though the Government program is a legitimate one, it's dishonest contractors in the marketplace that create fear, and many people are therefore not benefitting from such programs due to a lack of trust. It's a large hurdle to overcome. My husband and I have known about the program for many years, but have struggled until now, with trusting strangers within our home.
Similarly, my mothers experience, has shown me, that
The fear of being scammed is extremely strong.
Many are not sure who to trust.
Many are not sure who to talk to about utilising this free Government service.
Many are not wanting to burden their families
Many are paying exorbitant utility fees unnecessarily.
Many need an advocate to create positive change
BUT there is a solution!
"I've noticed a huge difference already. The doors now have a great seal, I feel more comfortable and I'm looking forward to seeing the next bill." – Faye Addison (village resident)
"On those hot days recently, the difference in the heat in the bathroom is quite significant" – Mel Gordon (village resident)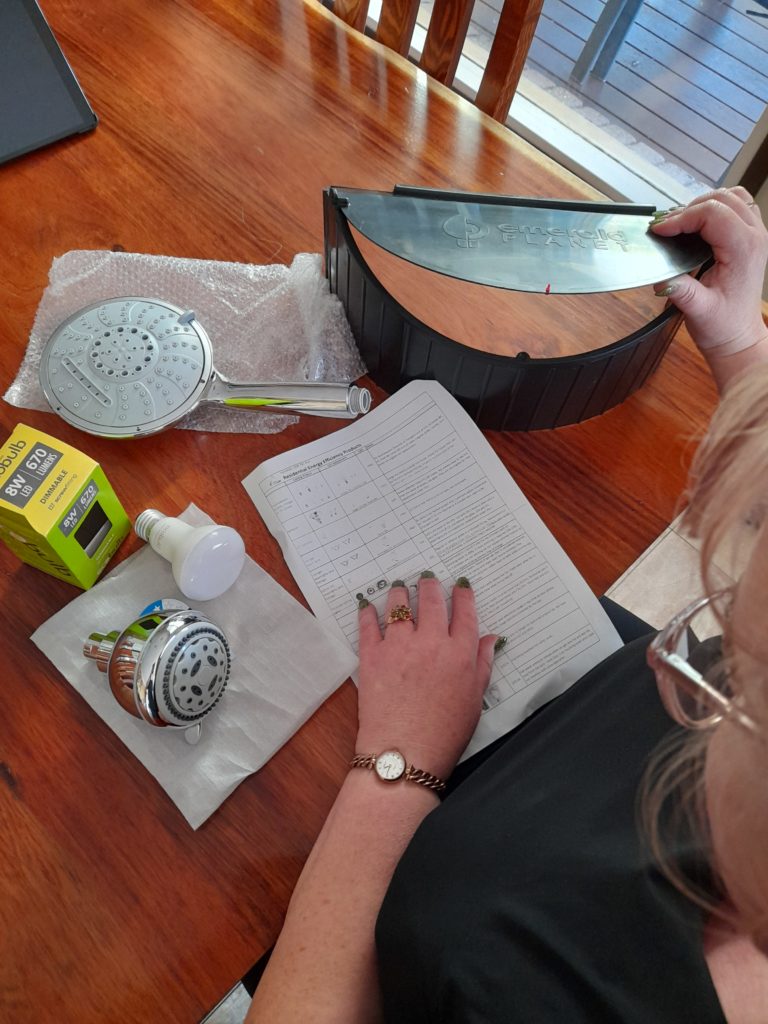 It's time I think to re-invest into our Aged Care sector with possible solutions including solar panels, heat pump technology and reverse cycle air conditioning that could provide significant relief to those in these types of situations and going off gas
Amanda Geshev – Yarra Valley Community Power Hub Administration Officer